Guide to Penalty Points in Ireland
What to know about Penalty Points in Ireland
Penalty points are a record of driving offenses a driver in Ireland can get, if you gain 12 penalty points within a 3 year period, you will be disqualified for driving.
The penalty points system has been in place since 2002 to improve road safety in Ireland. Penalty points last on your record for 3 years and they can really affect the premium on your car insurance in Ireland, raising the costs to insure a car again.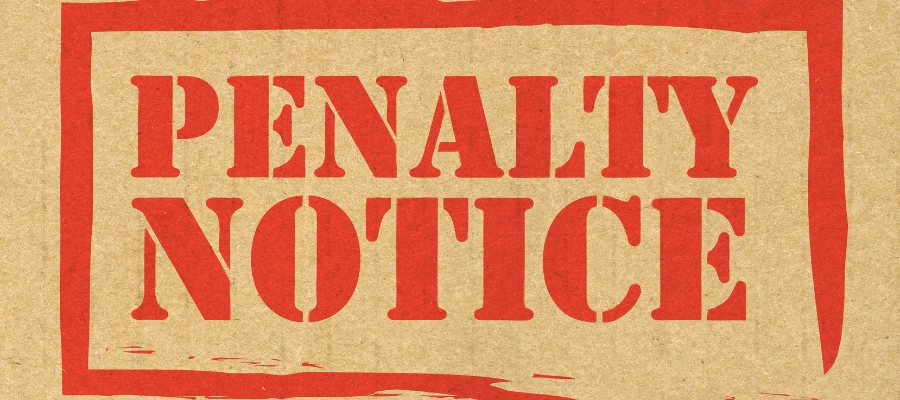 Below are the ways you can get penalty points according to the RSA.These offenses can bring you anywhere between 2-5 penalty points and big fines.
Using a vehicle with defective or worn tyres
Learner permit holder driving unaccompanied by qualified person
Failure to display N plate or tabard
Failure to display L plate or tabard
Contravention of ban on U-turns
Contravention of rules for use of mini roundabouts
Proceeding beyond no entry to vehicles sign
Proceeding beyond a traffic lane control sign other than in accordance with such sign or without yielding
Using vehicle in a public place without an authorisation plate
Using vehicle in a public place that has been modified or altered such that authorisation plate is inaccurate
Using vehicle not equipped with a speed limitation device or using a vehicle equipped with a speed limitation device not complying with requirements specified in regulation
Proceeding beyond maximum vehicle length sign where length exceeds maximum displayed
Proceeding beyond maximum vehicle width sign where width exceeds maximum displayed
Proceeding beyond maximum design gross vehicle weight (safety) sign where design gross vehicle weight exceeds maximum displayed
Proceeding beyond maximum vehicle axle loading weight sign where vehicle axle loading weight exceeds maximum specified
Using vehicle (car) without valid test certificate (NCT)
Parking a vehicle in a dangerous position
Failure to drive on the left hand side of the road
Dangerous overtaking
Contravention of prohibition of driving vehicle along or across median strip
Failure to stop a vehicle before stop sign/stop line
Failure to yield right of way at a yield sign/yield line
Failure to comply with mandatory traffic signs at junctions
Crossing continuous white line
Failure by vehicle to obey traffic lights
Failure to leave appropriate distance between you and the vehicle in front
Driving vehicle before remedying dangerous defect
Driving dangerously defective vehicle
Using commercial vehicle without certificate of roadworthiness
Bridge strikes, etc.
Holding a mobile phone while driving
Failure to act in accordance with a Garda signal
Entry by driver into hatched marked area of roadway, e.g. carriageway reduction lane
Failure to obey traffic rules at railway level crossing
Driving a vehicle on a motorway against the flow of traffic
Driving on the hard shoulder on a motorway
Driving a vehicle (subject to an ordinary speed limit of 90 kms per hour or less on the outside lane on a motorway).
Failure to obey requirements at junctions, e.g. not being in the correct lane when turning onto another road
Failure to obey requirements regarding reversing of vehicles, e.g. reversing from minor road onto main road
Driving on a footpath
Driving on a cycle track
Failure to turn left when entering a roundabout
Failure to stop for school warden sign
Failure to stop when so required by a member of the Garda Síochána
Failure to yield
Driving without reasonable consideration
Failure to comply with prohibitory traffic signs
Failure to comply with keep left/keep right signs
Failure to comply with traffic markings
Illegal entry onto a one-way street
Driving a vehicle when unfit
Breach of duties at an accident
Speeding
Driving without a car insurance
Driver of car or goods vehicle not wearing a safety belt
Failure by driver to comply with rear seat belt requirements for passengers under 17 years
Driver of car or goods vehicle permitting child under 3 years of age to travel in it without being restrained by appropriate child restraint
Driver of car or goods vehicle permitting child to be restrained by rearward facing child restraint fitted to a seat protected by active frontal air-bag
Driver of bus not wearing safety belt
Driver found to be driving carelessly
Using vehicle – (a) whose weight un-laden exceeds maximum permitted weight, (b) whose weight laden exceeds maximum permitted weight, or (c) any part of which transmits to ground greater weight than maximum permitted weight
Dangerous overtaking of a cyclist
At Coverinaclick.ie, we want to ensure that all our drivers are safe on Irish roads and have access to a cheaper car insurance with best benefits. If you want a great car insurance for young drivers or need more information, reach out to us today!