Top 5 Best-Value Electric Cars for Young Drivers in Ireland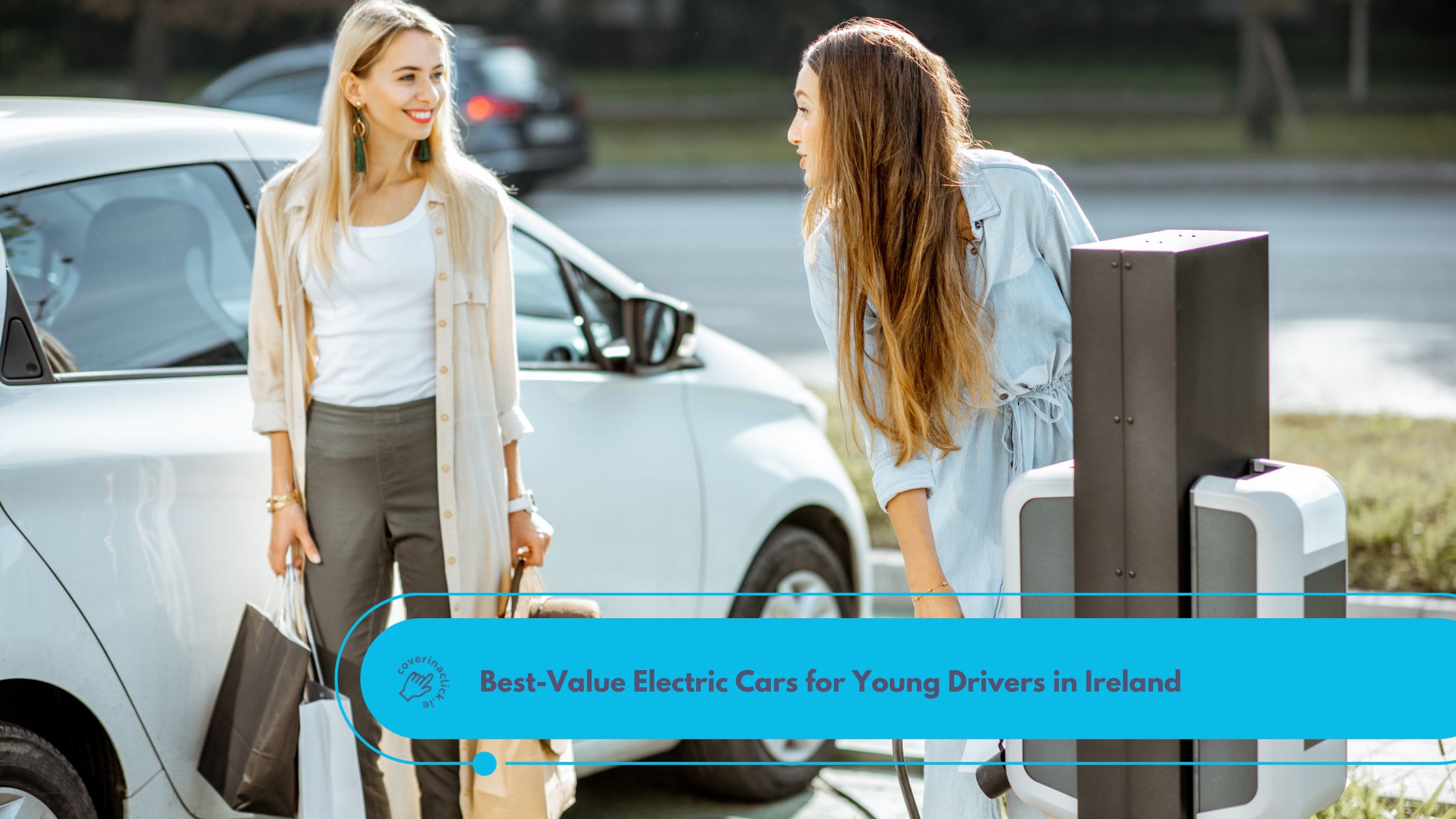 Are you on the hunt for the best value electric car in Ireland that won't break the bank? As a young driver, you're looking for a ride that's not just eco-friendly but budget-friendly too. At Coverinaclick.ie, we get it – you want a set of wheels that's both kind to the environment and your wallet.
So, hop on the electric car bandwagon, and we'll help you explore the best options in Ireland that offer great value. Not
only that, but we'll also share some tips on getting the best car insurance quotes in Ireland, ensuring you have the complete package to hit the road with confidence. 
Eco-Friendly and Budget-Friendly? You Bet!
Electric cars have come a long way in Ireland, and now, they're both eco-friendly and budget-friendly. Gone are the days when electric cars were a luxury for the few.
Today, you can find an array of affordable electric cars that don't just save the environment but also save you some serious cash! From reduced fuel costs and tax benefits to lower maintenance expenses, electric cars are an excellent choice for the eco-conscious and budget-savvy driver.  
Consider The Average Price of Electric Cars in Ireland
According to Done Deal, the average price of new electric cars in Ireland has seen a 13% increase, reaching around €64,755 as of May 17, 2023. But there's no need to worry: the electric cars we've included in this blog are some of the most affordable and best value on the market in Ireland today. Demand for brand new EVs has surged by 35% in 2023, highlighting the growing interest among Irish young drivers in eco-friendly and cost-effective driving.
The main challenge appears to be a supply shortage, which has led to higher prices in the overall market. However, we're here to guide you to the electric cars that offer the best value and can fit right into your budget. Plus, you don't necessarily have to buy a brand-new car, there are plenty of cheaper second-hand electric cars available!  
Top 5 Best Value Electric Cars for Young Drivers in Ireland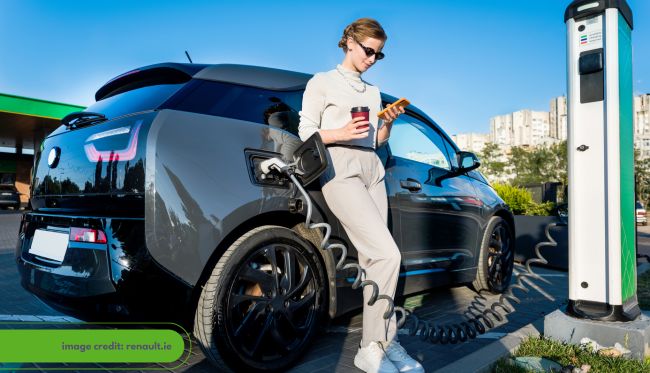 1. Renault Zoe
A shining star among the greatest value electric cars in Ireland, the Renault Zoe offers a perfect blend of affordability and eco-consciousness. Its sleek design and compact size make it perfect for city driving. Packed with modern technology and eco-friendly features, the Renault Zoe doesn't compromise on style or substance. It's known for its competitive pricing, with new models typically ranging from €28,000 to €30,000 in Ireland.
For a previously owned Zoe, prices start from as little as €8,000 for a 2015 model. This affordability, along with its eco-friendly performance, positions the Renault Zoe as an excellent option for young drivers looking for a cost-effective and environmentally responsible vehicle.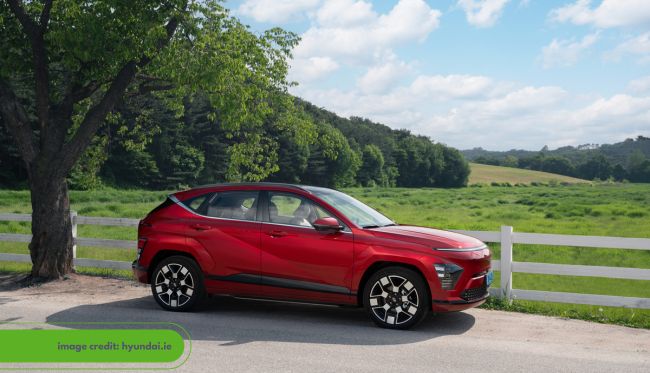 2. Hyundai Kona Electric
The Kona Electric is a standout choice for drivers in Ireland looking for the best value electric SUV in Ireland. Combining affordability and efficiency, this car is celebrated for its impressive range and practicality. With a range of approximately 450 kilometres on a single charge, the Kona offers worry-free journeys.
Moreover, its ample cargo space and spacious interior ensure a comfortable and practical ride, making it an excellent value proposition. Prices for the new Hyundai Kona Electric typically range from €36,000 to €42,000, with second-hand models (2019+) going from €19,000.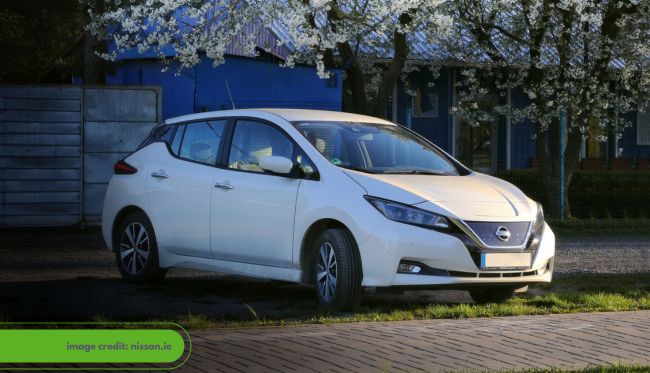 3. Nissan Leaf
The Nissan Leaf is one of the most recognisable electric cars on the market. It's an excellent choice for environmentally conscious young drivers in Ireland. This electric car boasts impressive features and a competitive price range, making it a fantastic value for those looking to go green while staying on budget.
With a price typically ranging from €29,000 to €36,000 in Ireland, the new Nissan Leaf offers a compelling package of affordability and eco-friendliness. You can also get a used Leaf for less than €10,000 if you've got a smaller budget.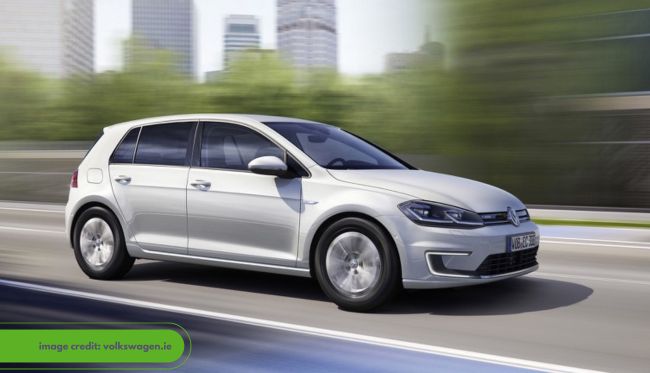 4. Volkswagen e-Golf
The new Volkswagen e-Golf, available in Ireland within a price range of €28,000 to €35,000, offers exceptional value to drivers looking for a stylish electric car. This electric car boasts a spacious interior, well-crafted design, and advanced tech features. It's also known for its zippy performance and a range of approximately 200 kilometres on a single charge.
The e-Golf is an excellent choice for those who want an electric vehicle with style, comfort, and impressive handling, all while being eco-conscious. You can get a second hand e-Golf from €18,000 (2019+).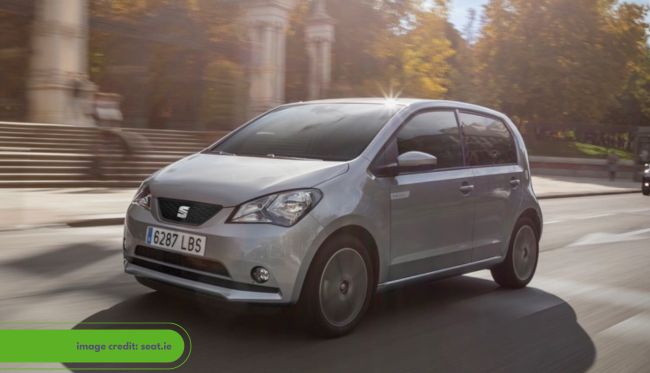 5. SEAT Mii Electric
With a range of approximately 260 kilometres, this electric car is a great option for drivers in Ireland who value efficiency and affordability while still prioritising sustainability. The SEAT Mii Electric, with a price range typically falling between €23,000 and €27,000, is a great choice for drivers who want a compact and budget-friendly electric car.
For a second-hand SEAT Mii, prices start from €15,000 (2021+). This car is known for its nimble handling, making it perfect for city commutes.
 
If you're on the lookout for a more compact car, check out our blog on the smallest electric cars in Ireland.  
Electric Cars and Your Car Insurance
While these eco-friendly vehicles already save you money on fuel, they can also lead to reduced insurance premiums. It's essential to explore the options for insuring your electric car. Electric car insurance typically comes with unique advantages, including lower costs and specialised coverage tailored to your vehicle's needs. 
Getting the best value electric car in Ireland as a young driver is an achievable goal. With the right choices, a bit of research, and a little help from experts like Coverinaclick.ie, you can make the transition to electric driving smoothly and economically. Explore our website to find affordable car insurance that fits your needs.