Best Car Insurance for Young Drivers in Ireland: How Do I Get One?
What is the best car insurance for young drivers in Ireland and how do I get one? We've all been there, asking the same very question. We all wanted the best possible cover to start with, without costing us an arm and a leg.
Check out our list of 9 steps that will land you the best car insurance for young drivers in Ireland. We are the young drivers insurance specialists after all!
How to get the best car insurance for young drivers in Ireland
The high prices for car insurance premiums in Ireland have been a subject of debate for the last years but young drivers are the most affected demographic. The car insurance quotes they receive are much higher priced than any other category. This makes is particularly difficult for young drivers to navigate through all the offers from insurance providers and decide what factors to prioritise into their consideration before making a final decision. Should they lean more towards the level of the cover and pay more or try to save some money in the first years by choosing a tailored premium?
In our opinion, the best car insurance for young drivers in Ireland in the one that offers the highest level of cover for an affordable price. Let's see what this means exactly and how can you identify one. For that purpose, we've listed the main things you need to do and keep an eye on when shopping around for a car insurance:
Request quotes online from a few car insurance brokers in Ireland. Don't limit your search to the car insurance companies - a lot of times you will get better discounter quotes from brokers, who are very happy to negotiate the best deals on your behalf and use that competitiveness to your benefit. Once you fill in a quote request form with a broker, they will be able to get tailored offers from multiple insurers, compare them and send you the absolute winner quote in terms of coverage and cost. So yeah, the online brokers are your best chance to get a good car insurance for young drivers in Ireland.
An online car insurance quote form shouldn't take more than 2 minutes to fill, so make sure you take that time to provide every information and detail you can. This will work in your favour, feeding the insurance experts enough info for them to be able to tailor a level of premium that covers exactly what you want and eliminate the features you don't need at the moment. Also, a lot of the information required in the quote forms are used to by brokers to lower the price of your premium. That's because most insurers offer discounts for things like adding a named driver with experience or having defensive driving courses done.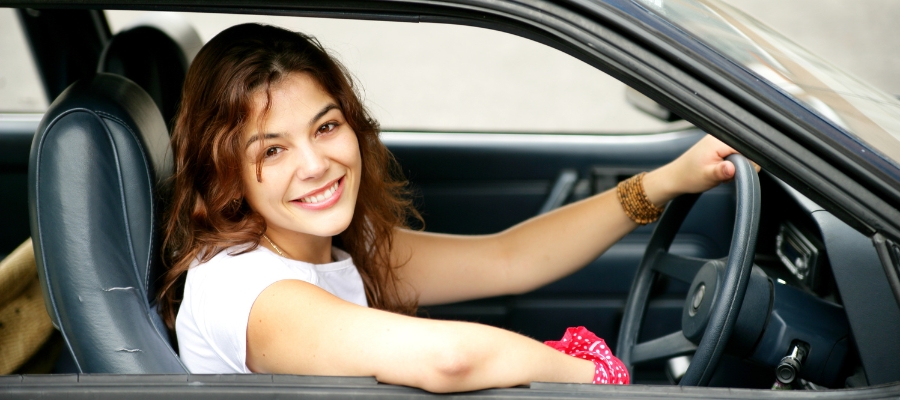 So now that we explained how it works, let's go quickly through the key discount factors to consider when you're looking for the best car insurance for young drivers in Ireland:
1. Add a named driver with experience
Adding a named driver to your insurance is one of the most popular strategies for reducing insurance premiums. If you can add an experienced family member with more experience, you are likely to see a price drop in your car insurance quote.
When you add a named driver to your insurance policy, it is likely that your premium will decrease as the risk of accidents is reduced and that's how the insurers calculate the risks. So, if you can add a named driver on your policy, remember that it is vital that they have an excellent driving record with as few claims as possible.
2. Complete a defensive driving course
Defensive driving courses may seem unimportant, but they actually have a lot to offer. When you take one, you not only learn all the basics of safe driving, but also a few crucial tips for making all aspects of your journeys more manageable.
A defensive course essentially prepares you for driving in hazardous conditions and teaches you how to effectively anticipate dangerous situations and avoid accidents. A defensive driving course teaches you how to react properly when facing frequent and varied traffic hazards. After completing the course, you will be able to better anticipate and handle these scenarios in a way that minimizes risk for everyone involved.
So why not take a course, learn some useful things, and save on your insurance? There are lots of facilities in Ireland that provide defensive driving courses.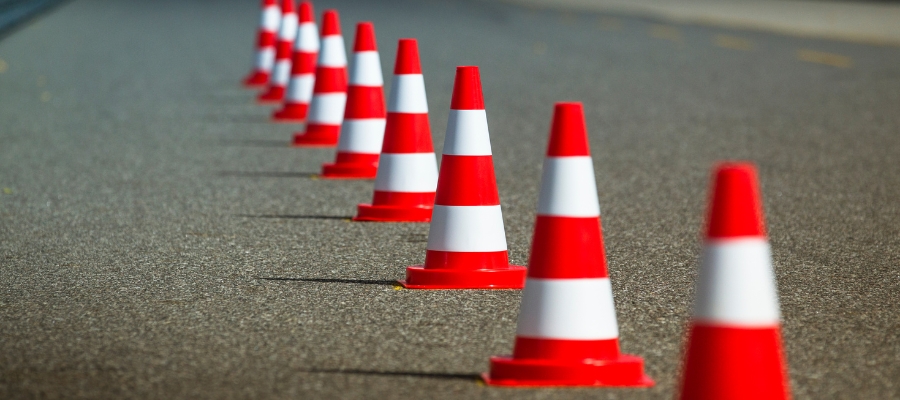 A black box gives you a better rate with car insurance as a young driver, as well as greater peace of mind. It's also useful for young drivers and can usually be sourced from your insurance broker.
Once you opt for black box insurance, this will be fitted to your car for data collection. You'll then get monthly updates about your driving patterns via email or text.
Your insurance provider records your information and then takes it into account when they calculate the renewal price of your insurance, based on your driving information and not on the statistics of your demographic group. This means you will save money on your premium if you're a safe driver.
The black box option can definitely land you the best car insurance for young drivers in Ireland. If you want to find out more about the wide range of applications that black boxes or in-vehicle data recorders have, you can read this article on benefits on Motorcheck.ie.
4. Consider increasing your policy excess
Young drivers looking to save on car insurance can consider agreeing to a voluntary policy excess. You'll have to pay more towards the cost of claims if they occur but will save significantly in the long-term.
This means that you will have to pay higher excess costs with your next claim, since the voluntary excess is added together with the compulsory one. So, it's important to remember that young drivers already pay a higher compulsory excess than experienced drivers.
If a person allows their voluntary excess to be raised and they get into an accident, they will end up paying more as they will have to cover the cost of fixing the damage caused by them.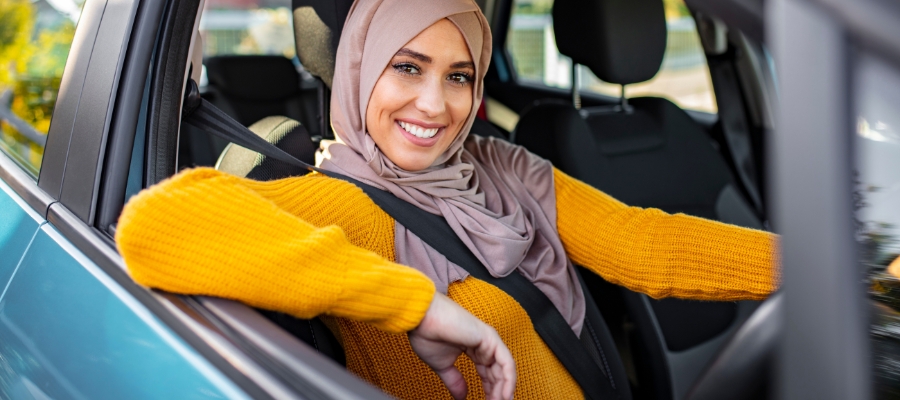 5. Buy a small engine or

electric car

, not too old
There are many factors to take into account when buying your first car and if you buy the right car, then you might be able to save money on insurance. When looking for a car, it is best to choose one with a small engine because that usually means cheaper premiums. An electric car would be ideal, obviously.
If you decide to buy an older car, it is possible that your insurance rates will increase because these cars tend to be more accident prone. As well, there are often other costs associated with driving an older vehicle like higher maintenance costs due to the analog technology or not being able to connect devices like smartphones.
6. Consider a third-party cover in the beginning
Insurance for young drivers can be really confusing with the range of levels and policies. However, these are typically the three policies you are most likely to encounter: Third-party, Third-party plus fire and theft, and Comprehensive.
Third-party cover: To legally drive a car on Irish roads, third-party cover is the minimum required insurance for your car. This type of insurance is usually cheaper than other types.
In the event of an accident, this type of car insurance covers the damages or injury caused to another driver. It does not cover damage to your own vehicle or to you as the named driver.
7. Avoid any modifications on the car
We all like to make our cars a bit different from everyone else, but there are reasons why modifying your car can affect your car insurance quote.
Up to 10% of an insurance premium can be attributed to pre-existing damage on vehicles, meaning negligent tampering with car bodywork could lead to significant premiums. Alterations are also a factor in increased theft risk which will then affect your premium.
8. Fill in all the details in the

car insurance

quote form
An online car insurance quote form shouldn't take more than 2 minutes to fill, so make sure you tell it everything. The insurance company will be able to tailor a level of premium that will make sure you get exactly what you need and can also eliminate any features that you don't want at this point.
So, before you sit down and apply for your car insurance, it's important to note that you need to have all the following information in order and at hand:
Your driving license.
Date of birth.
Home address.
Occupation.
Driving history.
Insurance history (if any).
The details of anyone else listed on the chosen policy.
Vehicle identification number.
Purchase date of the car.
Don't leave out any details and information in your quote request form and this will bring you a step closer to the best car insurance for young drivers in Ireland.
Car insurance brokers do all the shopping around, so you don't have to. They know which providers will offer the best deals for young drivers and give excellent service too.
At Coverinaclick.ie, we want to ensure that all our drivers are safe on Irish roads and have access to a cheap car insurance with best benefits. If you want the best car insurance quote for young drivers, ask for a quote now!