12 Tips for a Successful Car Test Drive Experience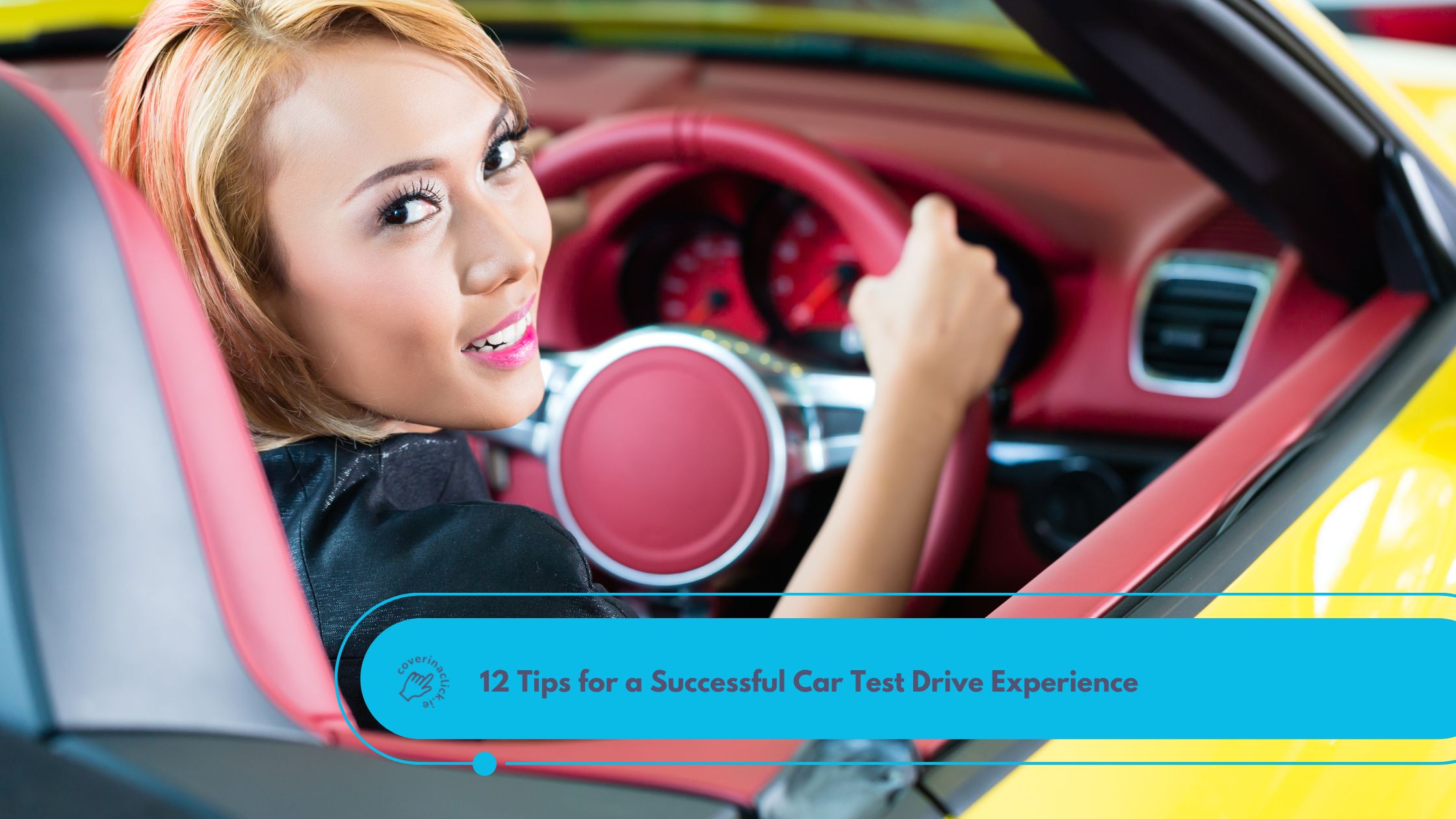 If you're excited about the prospect of owning a new vehicle, the first thing you should do is test-drive a car. This step is crucial, whether you're considering a specific model or just exploring options. It's your chance to see how a vehicle feels on the road, to get a sense of its personality, and to make sure it's the right fit for you.
At Coverinaclick.ie, not only do we offer cheap car insurance for young drivers, but we also believe in helping you make an informed choice when it comes to your search to "test drive cars near me". In this guide, we'll walk you through the process and offer insights into making your test drive in Ireland a successful one.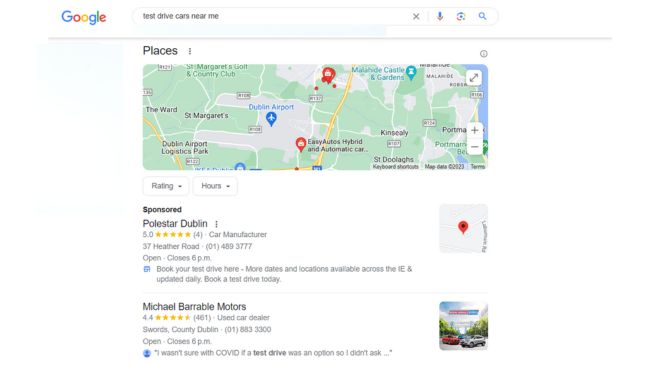 Preparing to Test Drive a Car in Ireland
Before you even set foot in the car, there are some important steps to take to ensure a productive test drive in Ireland: 
1. Do Your Homework
Before heading to the dealership, research the car you want to test drive. Check out reviews, compare it to similar models, and get a sense of its features and specifications. For example, if you specifically want to test drive a Renault Zoe, you should familiarise yourself with the car's unique qualities. 
Of course, you'll want to invest in a good, trustworthy car. Here's a guide to the most reliable cars in Ireland.
2. Make an Appointment
While some dealerships welcome walk-ins, making an appointment can ensure that you get dedicated time with a salesperson and your chosen vehicle. It also helps avoid potential wait times. 
3. Bring Your Documentation
Don't forget your driver's license and proof of insurance, as most Irish dealerships will require these to test drive a car.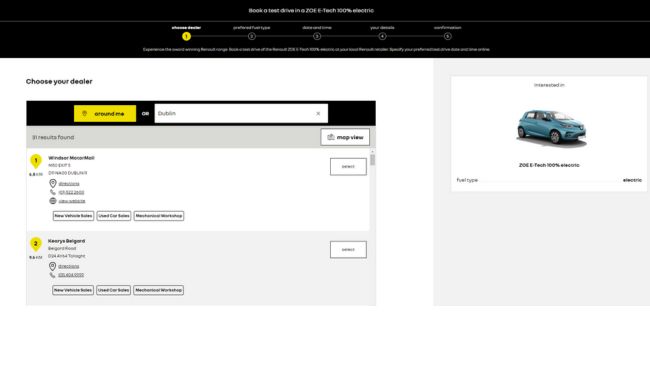 During Your Test Drive
Now that you're at the dealership and ready to hit the road, keep these tips in mind: 
4. Take Your Time
A test drive isn't a race. Spend ample time in the driver's seat, adjusting the seat, mirrors, and steering wheel to your comfort. This will help you get a better feel for the car and whether it's the right fit for you.  
5. Drive on Familiar Roads
If possible, take the test drive on roads you're familiar with. This will allow you to notice how the car handles in conditions you're accustomed to.  
6. Test a Variety of Scenarios
Don't just cruise down the main road. Test the car's performance in different scenarios, including city driving, parking, and any conditions you might typically encounter. 
7. Pay Attention to Details
Keep an eye (and ear) out for any unusual sounds or sensations. Test all the features, from air conditioning to infotainment systems. Ensure all electrical and mechanical features are working correctly too. 
Top tip: It's also a good idea to consider getting a car history check, so you can get an accurate and honest review of the car's background.  
8. Ask Questions
Don't hesitate to ask the salesperson questions during or after the drive. They can provide insights and answer any concerns you may have.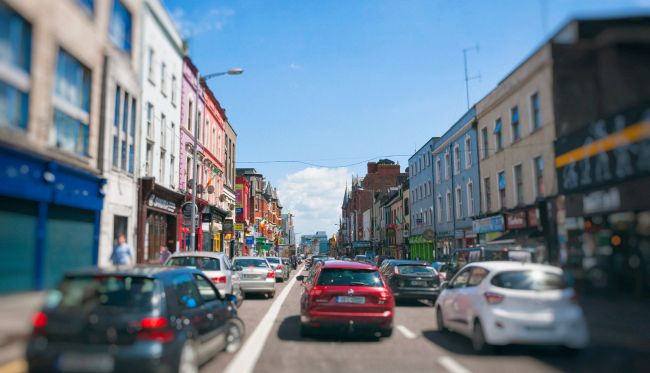 After You Test Drive a Car
Once you're back at the dealership, your test drive experience isn't quite finished: 
9. Review Your Notes
Take a moment to jot down your impressions. What did you like? What didn't you like? How did the car feel overall? 
10. Explore Financing Options
If you're seriously considering buying the car, this is the time to discuss financing and pricing with the sales team. Don't be afraid to negotiate for a better deal. You'll never know if you don't ask! 
Check out our top tips when shopping for a new car to help you prepare.  
11. Consider a Second Drive
If you're unsure, don't hesitate to ask for a second test drive. This can help you confirm your feelings about the car. Plus, a car is a big investment, so you want to be 100% sure before committing to buy it.  
12. Visit Our Website
Once you've purchased a car after the test drive, you'll to get insured. At Coverinaclick.ie, we specialise in providing affordable young driver insurance in Ireland. Our team is dedicated to helping you find the perfect insurance coverage. Visit our website to get a quote today and secure the coverage you need to hit the road with confidence.
Remember, a test drive is your opportunity to see how a car fits into your life, so don't rush through it. Take your time, ask questions, and make sure you're comfortable and confident in your choice. Happy test driving!