Best Car Accessories for Road Trips: Must-Haves for Your Journey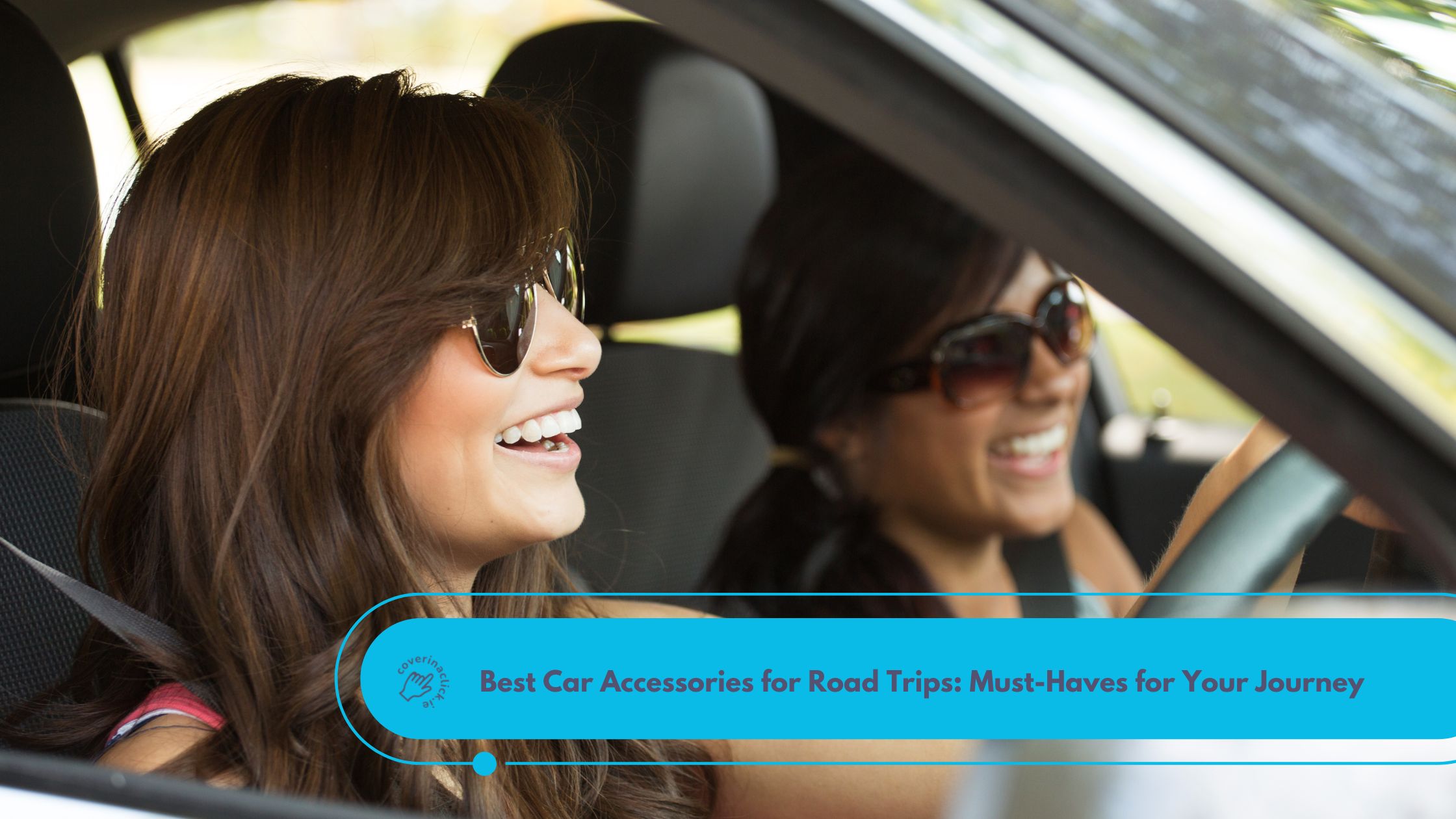 Looking for the best road trip accessories for your next adventure? Whether you're planning a cross-country expedition or a weekend getaway, having the right accessories can enhance your journey. In this guide, we've curated a list of must-have car accessories for road trips that will ensure you're well-prepared for whatever comes your way.
And remember, along with the right accessories, having the best young driver insurance in Ireland is also essential to keep your journey worry-free. So, buckle up and let's dive into the world of road trip essentials!
Packing the Essentials: Best Road Trip Accessories
1. Phone Mounts and Chargers
Your phone is not only your navigation tool but also your source of entertainment. A reliable phone mount keeps your device within sight, making it easy to follow directions or switch between playlists. Ensure you have a sturdy charger as well to keep your device powered throughout the trip. These are definitely up there with the best road trip accessories!
2. Portable Coolers
Stay refreshed and energised with a portable cooler by your side. Whether you're craving a chilled drink or want to keep perishable snacks at the right temperature, a compact cooler is your trusty companion. Though, with the weather here being mostly cold… this might be only something you break out over the summer!
3. Travel Pillows and Blankets
While Ireland's journeys aren't the longest due to its small size, having travel pillows and blankets is handy. They're great for quick naps or spontaneous stops at the beach or for picnics. Even on shorter trips, a cosy blanket and comfy travel pillow add comfort and flexibility. Plus, your passengers will thank you for the extra comfort! 
Check out our top tips for fighting fatigue on the road!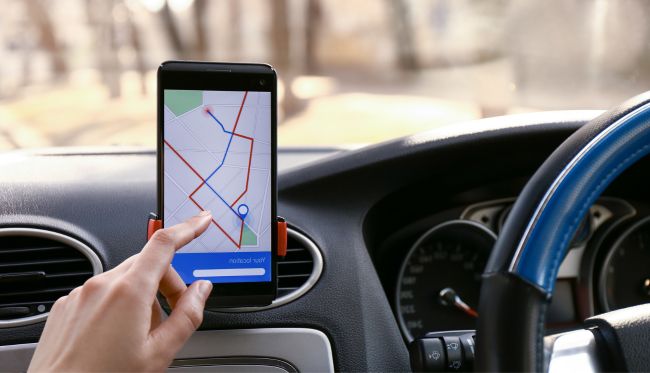 Comfort and Convenience on the Road
4. Car Seat Organisers
A clutter-free car interior contributes to a stress-free journey. Car seat organisers are designed to keep your essentials within arm's reach. Store maps, snacks, water bottles, and other necessities neatly and access them whenever you need.
5. Sunshades and Sunglasses
Sunshades are your best defence against the sun's relentless rays, making them the ideal road trip accessory. Not only do they protect your car's interior from excessive heat, but they also make the driving experience more pleasant by reducing glare. And don't forget a pair of good sunglasses for yourself. They not only add a stylish touch but also shield your eyes from harsh sunlight, ensuring a safer and more enjoyable road trip. 
6. Air Fresheners
Keep your car smelling fresh throughout the journey with air fresheners. Hang them from your mirror or attach them to your car's air vents. Not only do they combat any lingering odours, but they also add a pleasant fragrance to your vehicle. Choose from a variety of scents to create a comfortable and inviting atmosphere as you cruise along the open road.
Remember, the most important factor when considering your passenger's comfort is to ensure your car is clean. Here's a 5-step guide on how to clean your car interior.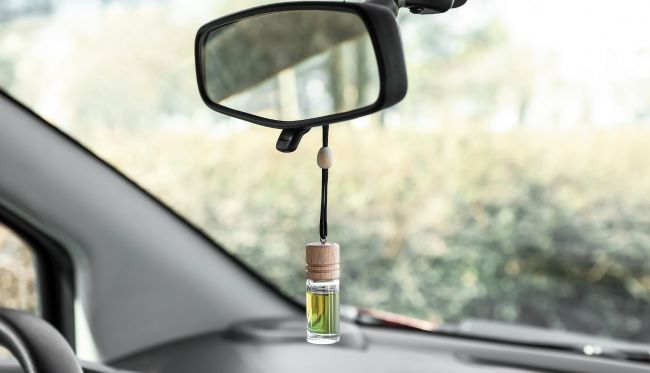 Entertainment and Fun
7. Bluetooth Speakers
What's a road trip without a good soundtrack? Grab a portable Bluetooth speaker to share playlists with your pals. In most newer cars, you'll likely have an AUX connection or integrated Bluetooth, but if your car is older, you can invest in a Bluetooth car radio transmitter. Remember, keep the tunes at a cool level so you can still focus on the road. 
8. Travel Games
Keep boredom at bay with compact travel games for your passengers. From classic card games to trivia challenges, these games are perfect for bonding with fellow travellers and making memories. These games also make great gifts for birthdays and Christmas! 
9. E-Readers or Audiobooks
If you're a book lover, e-readers loaded with your favourite novels or audiobooks provide entertainment while the miles roll by. Immerse yourself in captivating stories and let time fly. And if you're the one doing the driving, best to wait until you've stopped to get immersed in a book!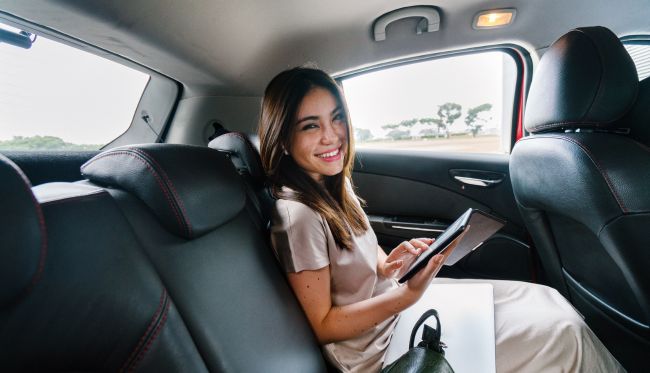 Safety First: Car Accessories for Long Road Trips
10. Emergency Kit
Safety should never be compromised. An emergency kit equips you to handle unexpected situations and it is advised by the Road Safety Authority that drivers should keep one in their car. From basic first aid supplies to essential tools, this kit is your lifeline during unforeseen events.
11. Dash Cams
Capture the journey with a dash cam. It's not just for fun; it can provide crucial footage in case of an accident or unexpected moments. Keep the memories and safety intact.
12. Jump Starter
A dead battery can bring your journey to a halt. Carry a reliable jump starter to revive your vehicle without relying on external assistance. It's a valuable asset, especially in remote areas.
13. Reflective Warning Triangles
In case of breakdowns or emergencies, reflective warning triangles alert other drivers to your presence on the road. Set them up behind your vehicle to ensure maximum visibility, minimising risks. Don't forget to keep a high-vis vest in the boot so you can be seen at night too!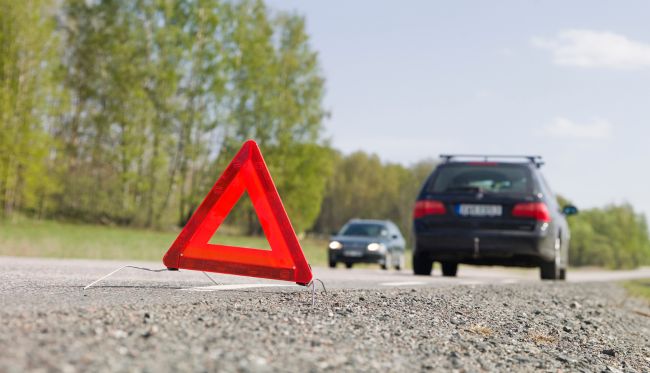 Equip yourself with the best car accessories for road trips to ensure your adventure is smooth, enjoyable, and memorable. From enhancing comfort to boosting safety, these accessories are the unsung heroes of your journey.
Excited to hit the road? Ensure your road trip is covered by great, low-cost car insurance with Coverinaclick.ie. Explore our in surance options designed for young drivers and get a quote today. Visit our website and embark on worry-free adventures!
This blog is brought to you by EverBold Marketing Agency.