How to prepare for your theory test
As a new learner driver, you undoubtedly have a lot of things on your mind. You're asking questions like 'how will I afford car insurance?' and 'who's going to provide me with lessons'? While all these questions are more than valid, it's crucial to start at the beginning, the theory test. Before you're permitted to sit a practical driving test in Ireland, you must first sit a written one. If you have been fretting over booking your theory test, here are 6 useful tips to help ease your worry.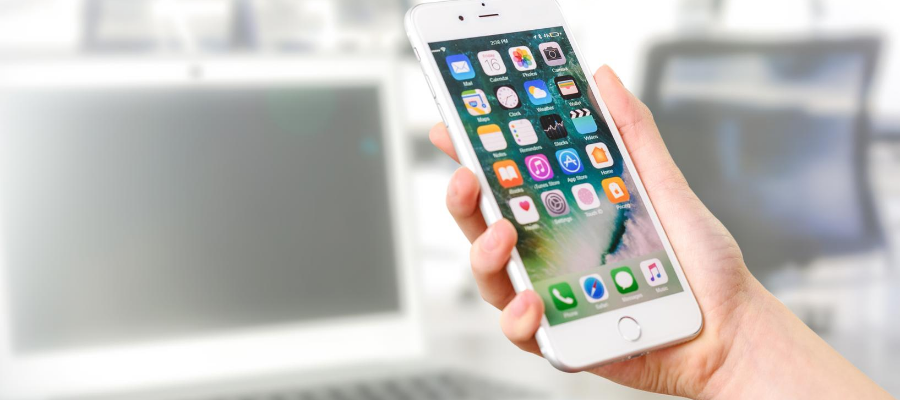 1. Revise using the official material
There are a few options available to you when it comes to preparing for your theory test. There is a CD-ROM that you insert into your PC or Laptop, which has all the learning curves plus a massive array of sample tests. There is also the newly popular theory test app.
Each method is just as effective as the other and is subject to your learning style; however, it is imperative to find an RSA approved version of each. While there are a multitude of apps for example, that promise to prepare you unfortunately there is only one that is run by the official RSA. So, this is the one to download.
Don't get caught out with unexpected questions you hadn't prepared for and download the original app here.
2. Know the facts
The theory test will be carried out over 45 minutes during which you will have to get 35 out of 40 questions correct to pass in the A/B categories. It's important to remember that the theory test has several categories depending on which type of provisional licence you are hoping to secure. It's essential to familiarise yourself with the letter that applies to you before you reserve your test and spend your hard-earned money on a booking fee. The individual categories are as follows:
A motorcycles and mopeds (Driving licence categories AM, A1, A2, A)
B cars, tractors and work vehicles (Driving licence categories B, BE, W)
C vans and trucks over 3,500kg (Driving licence categories C, C1, CE, C1E)
D buses (Driving licence categories D, D1, DE, D1E)
CD trucks and buses (Driving licence categories C, C1, CE, C1E, D, D1, DE, D1E)
TMT truck module (must have passed D test)
BMT bus module (must have passed C test)
Naturally, the fee that must be paid is also circumstantial to the category to which you are applying. The fees range from €45 for a standard car to €84 for a truck.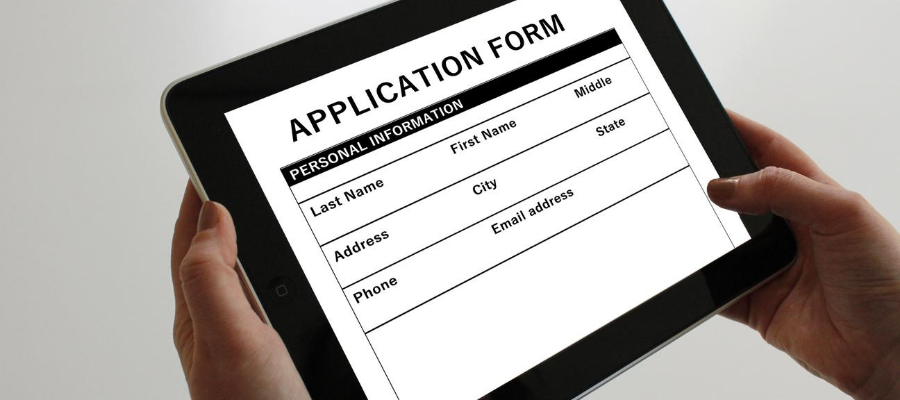 3. Apply in advance
With a Covid-19 induced backlog in all aspects of the Irish Driving Test system now, it's a good idea to apply for your test sooner rather than later. Ensure that you pick a date that suits your current level of knowledge and gives you a reasonable amount of time to prepare. You will have to pay a fee via a credit card when applying online. It's important to note that if you have to reschedule your appointment, you must do it within five days to avoid paying an additional sum.
It's also vital to choose a testing center that's as near as possible to you, so you can avoid traveling long distances on the day of your exam. If you're booking your theory test shortly, remember to bring a mask as testing centers have made masks mandatory as of the last month.
These formalities are straightforward, but it's crucial to streamline these factors first before we get down to the nitty-gritty.
You can apply for your theory test here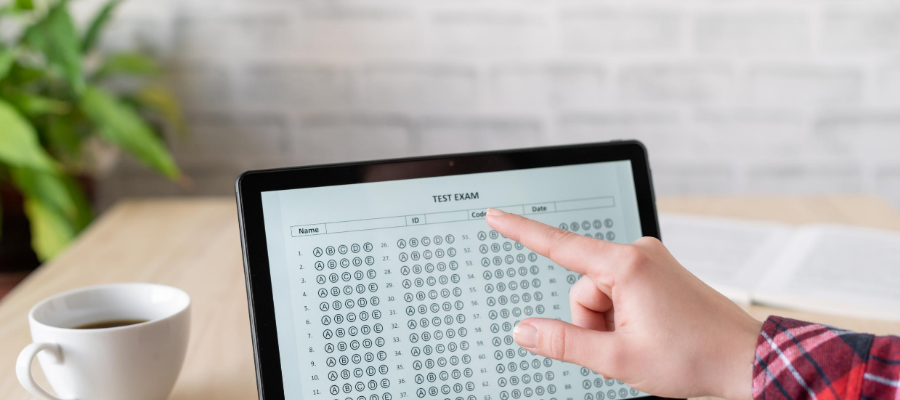 4. Take practice tests again and again
Once you've familiarised yourself with the rules of the road and behavioral driving patterns, it's time to start moving on to sample multiple-choice questions.
Each of the RSA approved methods will offer you an opportunity to take 'mock' tests, and this is where valuable practice comes in.
On the CD-Rom and the app, all the answers you guess incorrectly will be recorded which allows you to delve deeper into the areas which you are least familiar with.
Try to take at least two mock tests a day in the lead up to the exam, this should help you to become comfortable with the layout of the exam and the formatting of the questions. It'll make the test on the day, a breeze!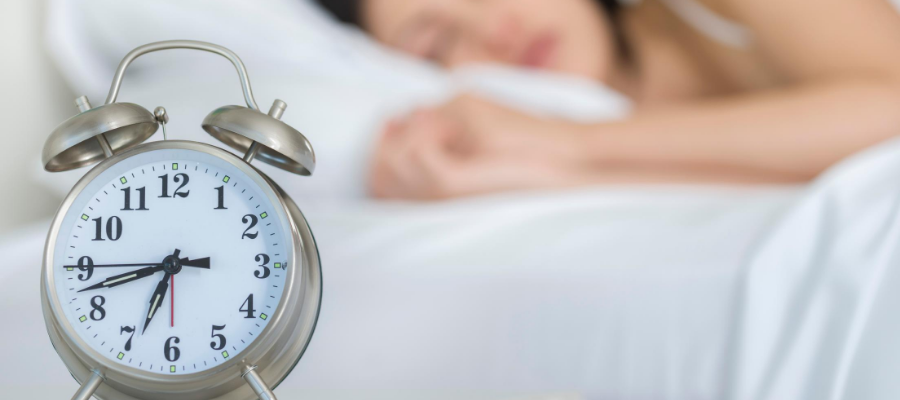 5. Prepare like you would for any other exam
When it comes to the night before, treat this exam like any other. Of course, allow yourself ample time to revise but also allow enough time to get a good night's sleep.
The morning of the exam, leave yourself enough time to ensure that if you meet any bumps on the road, you won't be under pressure. When you take your seat in the test centre, sit back, take a deep breath, and put all that studying to good use.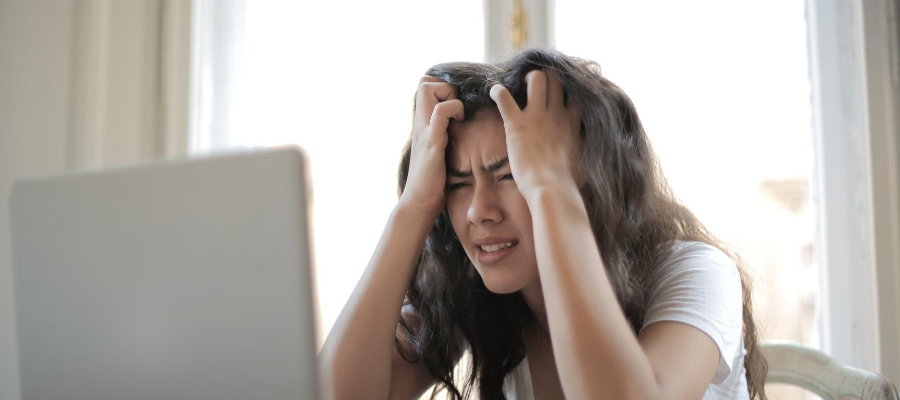 6. Don't be too hard on yourself
Sometimes even with the most avid preparation, an exam can get the better of us on the day. Remember, if you aren't successful, you can get back on the saddle at your own pace.
The great thing about the Irish theory test system is that you can re-book your test almost immediately. So, if you don't get it the first time, you can try again until that provisional is in your pocket. Once you've secured your theory test, it's on to more significant questions like driving instructors and an Irish car insurance provider but more about that later.
If you're a learner driver who is eager to get on the road, why not get in touch with Coverinaclick.ie - one of

Ireland's leading insurance providers for learner drivers

. We have vast experience insuring drivers all around Ireland and we have some jaw dropping quotes. Call today!