Guide to your Essential Driver Training (EDT) Lessons
What can you expect in your EDT Driving Lessons 2022?
Since August 2022, young drivers are being encouraged to pass their driving test, a move that could save them thousands on their car insurance. Below is our breakdown of the 12 EDT Lessons.
According to the Road Safety Authority, the Essential Driver Training is a training program for drivers starting out, and it consists of 12 driving sessions with an Approved Driving Instructor (ADI). EDT was introduced as part of the government's road safety strategy under the Graduated Driver Licensing (GDL) program. It is also one of a range of measures introduced by the Road Safety Authority (RSA) to enhance the way that learner drivers like you are trained, tested, and licensed in Ireland.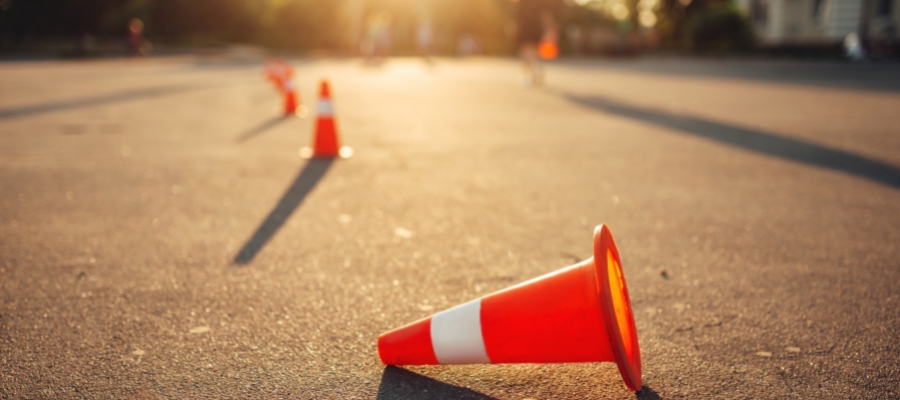 What to expect
Car Controls and Safety Checks
In this lesson, you will learn your car's controls such as the gear stick, the clutch, brake, and accelerator. How to adjust your mirrors, using your window wiper, and use your indicators. In this lesson, you will be taught how to find the clutch bite point and get the car moving in 1st gear. It's important to read your car's manual and learn the different controls and functions in your car to be prepared for this lesson.
Correct Positioning
This lesson involves an introduction to driving on the straight, correct positioning on the road, bends and corners, roundabouts, and learns you about stopping at junctions. You will learn about how to position yourself on the road, you will know how to ensure a safe position, and keeping a safe distance from other cars on the road.
Changing Direction
This lesson covers signals, turning left and right at junctions, and teaches you how to use your mirrors in each situation. This lesson usually covers topics such as your blind spots and how to be aware of them.
Progression Management
This lesson looks at your control of the car and managing your speed. After this lesson, you should have learned how to manage the speed of your vehicle in various situations. Learn to brake softly and appropriately and have knowledge of driving in different wheater conditions.
Correct Positioning 2
This is a more advanced version of the first correct positioning lesson. So in this lesson, we will be working on our position on the road, cornering, negotiating bends, understanding junctions. You will be learning to reverse and park for the first time in this lesson. It's important to keep a good position on the road, a meter from the curb, and give a windows distance from parked cars.
Anticipation and Reaction
In this lesson, you will be learning to anticipate potential hazards or dangers on the road and learn how to react appropriately. An instructor would have you drive on a road with pedestrians on the road, then in situations in traffic where you need to stop and go. You may drive on roads with many parked cars or learn to drive at junctions where the road isn't clear to see.
Sharing the Road
This lesson teaches you how to share the roads such as driving alongside pedestrians, cyclists, and other motor vehicles. You should learn how to enter a major road safely, deal with those types of situations and learn how to park safely on a lightly busy street. Your instructor should teach you how to react and give way to emergency vehicles.
Driving Safely through traffic
In this lesson, you will be learning defensive driving which is protecting yourself and other drivers.
Changing Direction 2
This is a continuation of the first changing direction lesson but with more complex situations.
Speed Management
In this lesson, you should show good control of your car while driving in higher gears and drive in situations with car speed changes.
Driving Calmly
This lesson helps you when driving when you are stressed, nervous, or feel threatened. Starting to drive and having other road users beep at you is a normal thing but can cause you to make mistakes under pressure. This lesson will teach you to drive more calmly and make better decisions in those situations.
Night Driving
This lesson teaches you how to drive at night, how to use your headlights, and how to handle driving situations in low light.