Cheapest New Cars in Ireland 2023 For Young Drivers
The word "cheap" cannot
be used to describe new, or even second-hand cars in Ireland in 2023, "most affordable" or "cheapest" would be more realistic adjectives.
Though car prices have risen by nearly 64% and made it difficult for young drivers to buy the newest on the market, it is not impossible, and with a
decent car insurance quote
, it's more than feasible.
Ireland's Cheapest New Car in 2023: What you need to know
Finding the cheapest new car in Ireland is a tough task as 2023 has seen an unprecedented rise in the price of motor vehicles. On average there is €4,500 is being added onto price tags, which is 63.7% more expensive than pre-pandemic!
These soaring prices and thus the 2023 shortage of cheaper new cars are a result of global manufacturers' lack of interest in supplying to Ireland due to lower taxation and stronger sterling. So, the UK, Europe's only other right-hand car market, has become more attractive to car dealers. "The UK is simply a better market for manufacturers," Brian Cooke, director general of the Society of the Irish Motor Industry (SIMI), explained. "Our VAT rate is about 3 per cent higher than the UK which means about €1,000 more per car, and they have no vehicle registration tax which adds about €5,500 to a car in Ireland."
There is no end in sight to these escalating price. There is a consistent rise in demand for more affordable cars which has caused prices for second-hand cars to increase by a staggering 96.9% since before the pandemic. But on top of that, Ireland's used car imports are also down 32.6% when compared to this time last year, so buying a new car might be an easier (or the only) option, even isf it's not the cheapest.
7 of Ireland's Cheaper New Cars released in 2022 
Now that we understand what faces new car buyers, let us give you a rundown of the 7 of Ireland's cheapest cars released in 2022 and show you some of their features that are sure to catch your eye.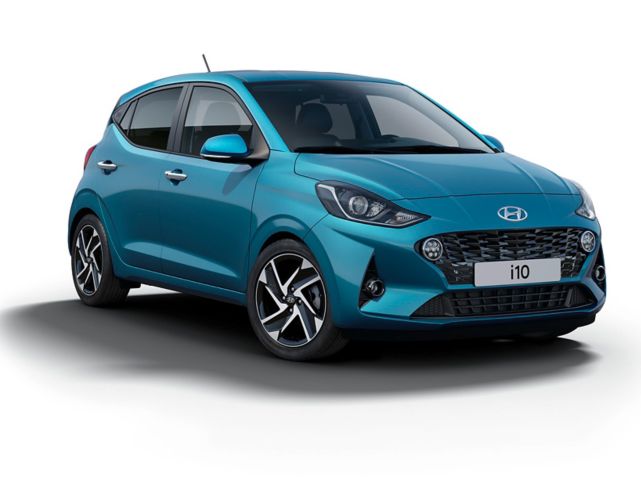 1. Hyundai i10, from €15,245
Look no further, the Hyundai i10, coupled with ensuring a cheap car insurance quote, is guaranteed by us to be the cheapest new car on offer in Ireland in 2023. With a fresh and expressive design, a roomy interior and a gigantic selection of cutting-edge technology – it's a clever companion that gives you style and flexibility. While light controls, a tiny footprint, and a five-year warranty make the switch to the i10 a quick and painless experience, even for the most nervous of drivers.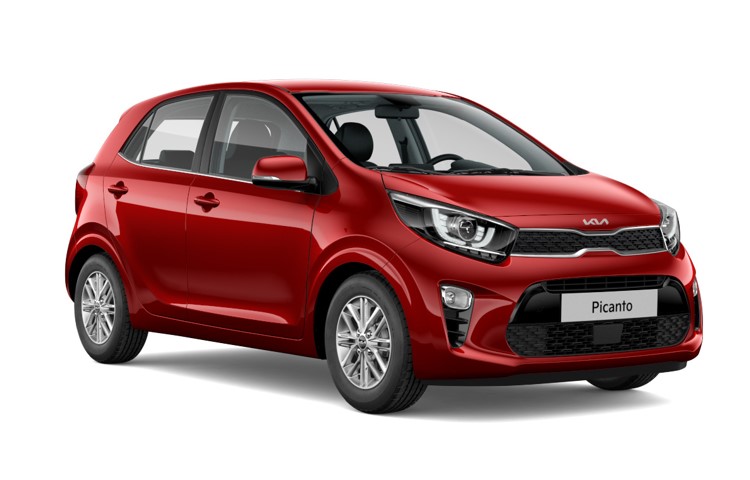 2. Kia Picanto, from €16,490
Runner up for Ireland's cheapest new car is the young, fun and stylish, All-New 2022 Kia Picanto. This car is full of energy with comfort features, smart ways to stay connected, and advanced technologies to keep you safe. This well-priced car is dedicated to your protection and is no doubt a leading choice with its range of high-end optional extras like heated seats and a large infotainment system with Apple CarPlay and Android Auto.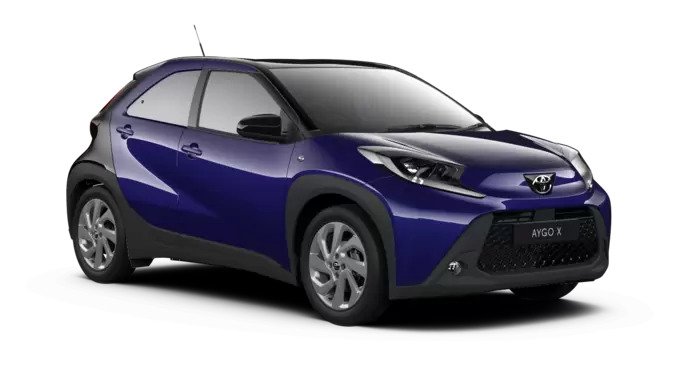 3. Toyota Aygo X Pulse, from €19,370
Contending since its release in 2005, the Toyota Aygo narrowly edges out the competition, claiming the 3rd spot in the ranks for Ireland 2023's cheapest new car. Also recognised as one of the best for young drivers, the Toyota Aygo X turns up the heat with its bold, unmistakable design, large boot capacity and highly responsive features make it perfect for navigating modern urban spaces. This unapologetically compact car that is bursting with attitude is sure to allow for a low-priced young driver insurance quote, because, as we all know, great things come in small packages.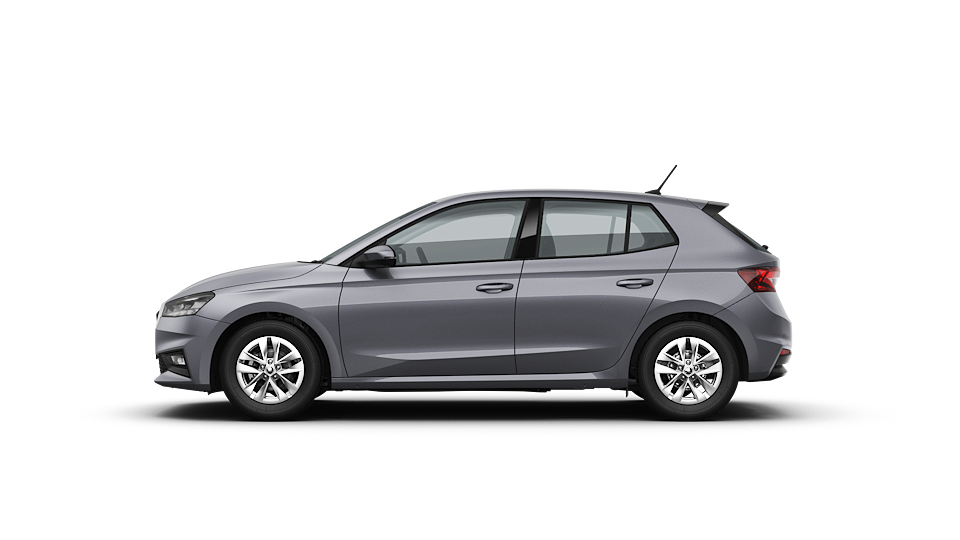 4. Skoda Fabia Hatch, from €19,820
The Skoda Fabia Hatch sits comfortably in 4th with The Irish Times reporting it as "resolutely sensible, but also rather charming. Its interior is one of the very best in the small car class, as is its palpable sense of quality." If you're strapped for cash, the 1.0-litre non-turbo petrol engine is the one for you, as it will keep the cost of your car insurance premiums and fuel down to an absolute minimum. Or, if you're lucky enough to have deeper pockets, opt for the Fabia with a sprightlier 150hp 1.5-litre petrol engine or Skoda's sporty Monte Carlo specification. Either way, we couldn't leave this model out of the race for Ireland's 2023 cheapest new car.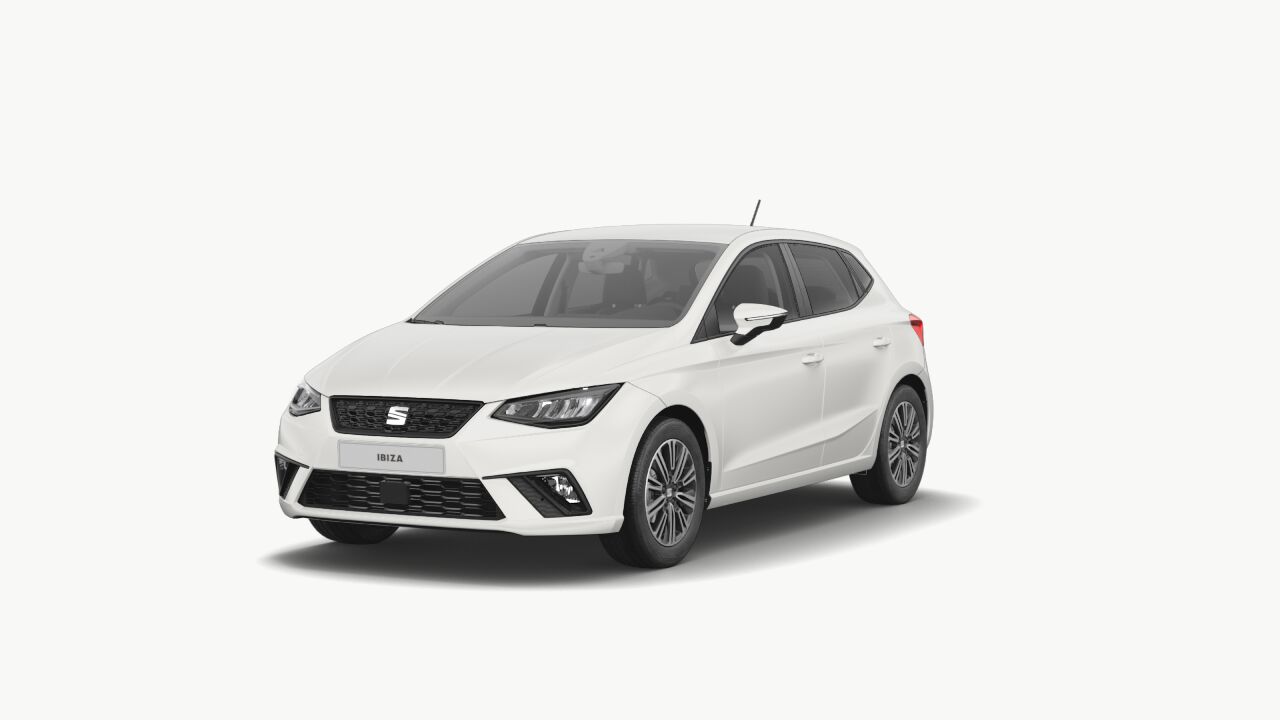 5. SEAT Ibiza, from €21,110
The fifth cheapest car in Ireland's car market is the new and improved SEAT Ibiza 2022 model. Are you someone who needs to have the latest technology? Well, with the brand-new SEAT CONNECT, you have your car in your pocket. Lock the doors, turn on the lights, you can even set up speed and antitheft alerts and receive notifications sent to your phone. You will also make an entrance, and light up the town, by enjoying a softer dashboard and air vent ambient lighting that lets you set the mood and add further flair to the flow.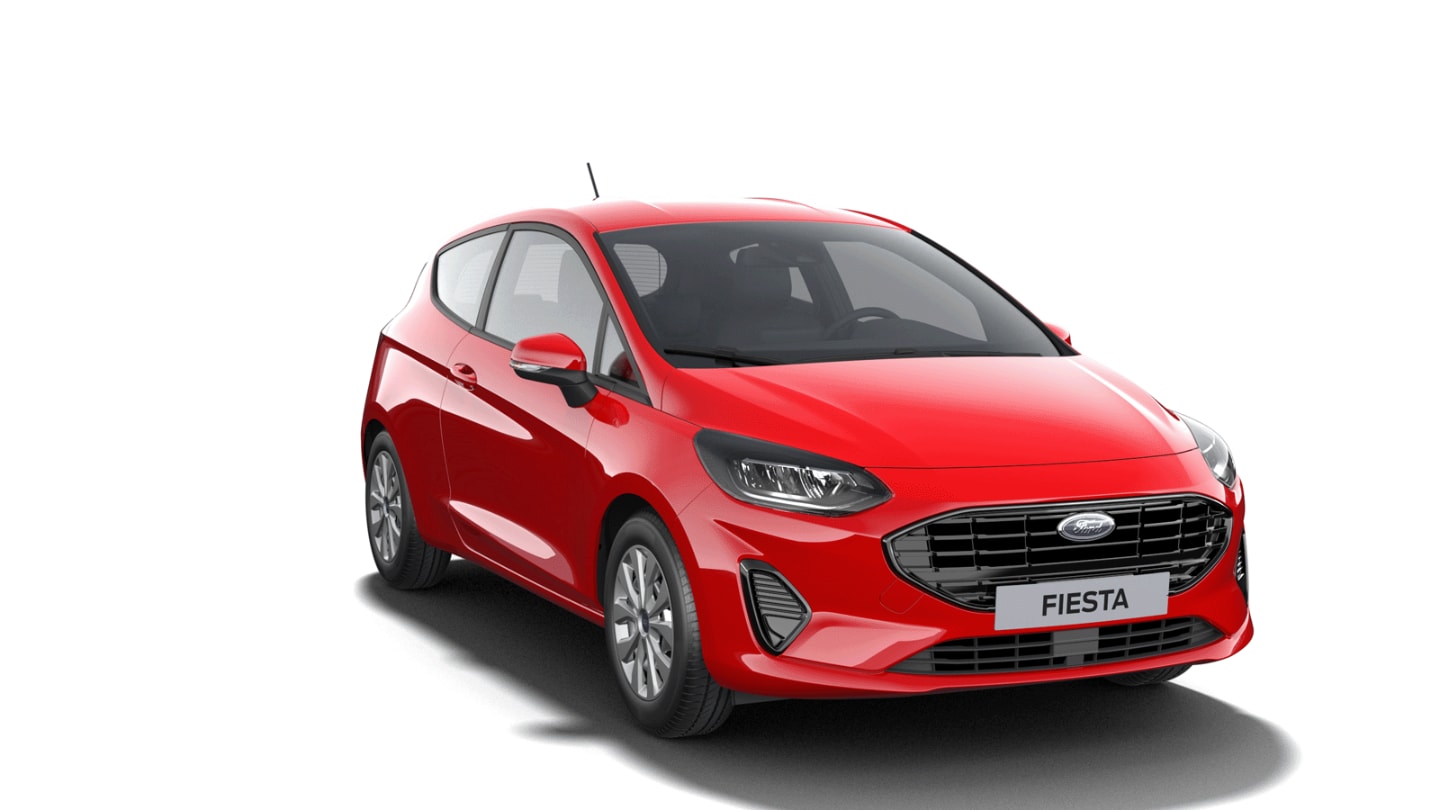 6. Ford Fiesta, from €22,058
A familiar name to finish up our rundown of cheapest nonelectric cars. Everyone has heard of the Ford Fiesta, but grab this iconic car while you still can, its tragic retirement is coming soon. For 46 years the Ford Fiesta has held onto its reputation for brilliantly low running costs and high quality. Choose to take on your day with the Fiesta's forward-thinking technologies such as an all-new interactive digital instrument cluster, to help create a more efficient, enjoyable drive or opt for the EcoBoost Hybrid model which delivers a more responsive, fun-to-drive performance, with impressive fuel economy and lower CO2 emissions.
And the
cheapest new electric car in Ireland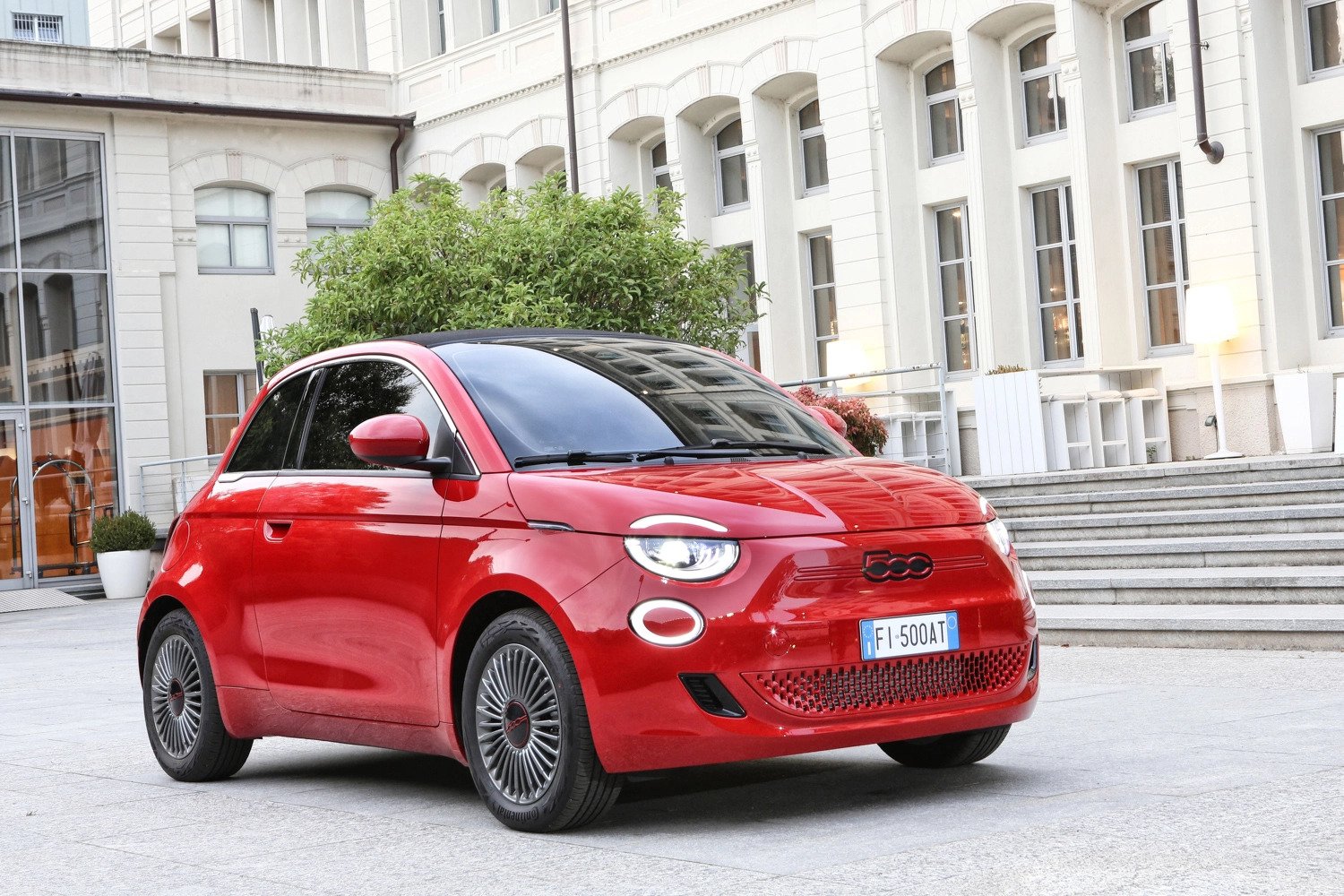 7. Fiat 500e, from €25,995
With electric cars on the rise in 2023, we couldn't leave out this little beauty, the Fiat 500e, the best and cheapest car in Ireland for living the electric dream. Perfectly crafted for the city, the iconic styled and fast-charging Fiat 500e will cover your daily commute to work, your pitstop at the gym and bring you back home again within the up to 194-mile range, extending up to 277 miles with urban cycle when used purely for urban driving. Travel safely, smoothly and intuitively with Fiat Co-Driver or take complete control of your wheel and use one pedal to both accelerate and decelerate! 
Coverinaclick.ie offer

low-cost motor insurance

to all drivers in Ireland, including young and learner drivers. Fill in the

quote online form

and we'll do everything we can to get you the best policy.